A Few Words About Asset & Elder Law Solutions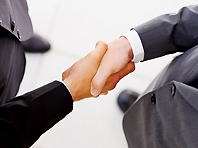 What Sets AELS Apart From The Rest?
First and foremost, the real concern that everyone in Asset & Elder Law Solution's office has for every client. Asset Protection is about the act of putting together a plan to help you shelter assets, but in a broader sense, it's really about helping you to protect your family and protecting your family is Asset & Elder Law Solution's privilege and passion.
Let AELS Put Advanced Knowlege and Real World Experience In Asset Protection To Work For You
Another asset that Asset & Elder Law Solutions brings to the table is the advanced training and knowledge of the company's founder, J.L. Jones, Esq. Put simply, it is Asset & Elder Law Solution's business to know things about Medicaid and Asset Protection that other attorneys and companies don't - because their practice doesn't demand it. An Asset Protection attorney has to constantly research, travel to attend workshops and meetings and generally work to stay abreast of rule changes that might be used to benefit a client. An Asset Protection attorney also has to be fluent in business and commercial law, contract law, business valuations, real estate law, etc. so that the attorney can really understand your financial situation and help you choose the right options to protect your assets and your family. 
Asset & Elder Law Solutions practices Asset Protection every day. You wouldn't see a dentist about a problem with your foot and you shouldn't have someone who doesn't practice Asset Protection daily give you advice on sheltering your most important assets.
Services Offered
Testimonials
Mr. Jones made my experience easy. He explained the different options in a very practical way and I was extremely confident in my decision after our consultation. What has been more impressive, however, is the way that Mr. Jones has been there for me after I walked out of his office. If I have a question or see something on the horizon that might be an issue, I know that he's only a phone call away and that he's happy to help me. I'm never treated like a number or an inconvenience.
Jamie Vaughn